______________________

_________________________________________________________________________________________
The development of industry, whose main objective is the desire to improve people's quality of life, is accompanied with a rapid increase in demand for energy. Until recently, only few people have considered the long-term consequences of increased consumption on a global scale- pollution of the atmosphere, soil and water, as well as the gradual depletion of natural resources. It was only when the problems such as climate change, limited availability of drinking water resources and the appearance of new categories of civilization diseases were confronted that the international community was forced to pursue alternative ways of development.
One of the most important issues at the heart of modern world's attention is the need for further increase in energy production, while taking into account the impact of new capacities and solutions on the ecosystem. Responding to the needs of the market in terms of devices and equipment, thanks to which the production and business activity of a human being can be ecological with the costs being lower, LUMEL offers:
1. devices for measurement, moniroing and analyzes of power quality parameters
2. devices for DC current and voltage measurement especially dedicated for renewable energy sources
3. Solar inverters from 10...34 kW with 10 years warranty and visualisation software
4. EV-charging stations
All our products and solutions are compatible to Industry 4.0 trends and they are covered by a 3 year warranty.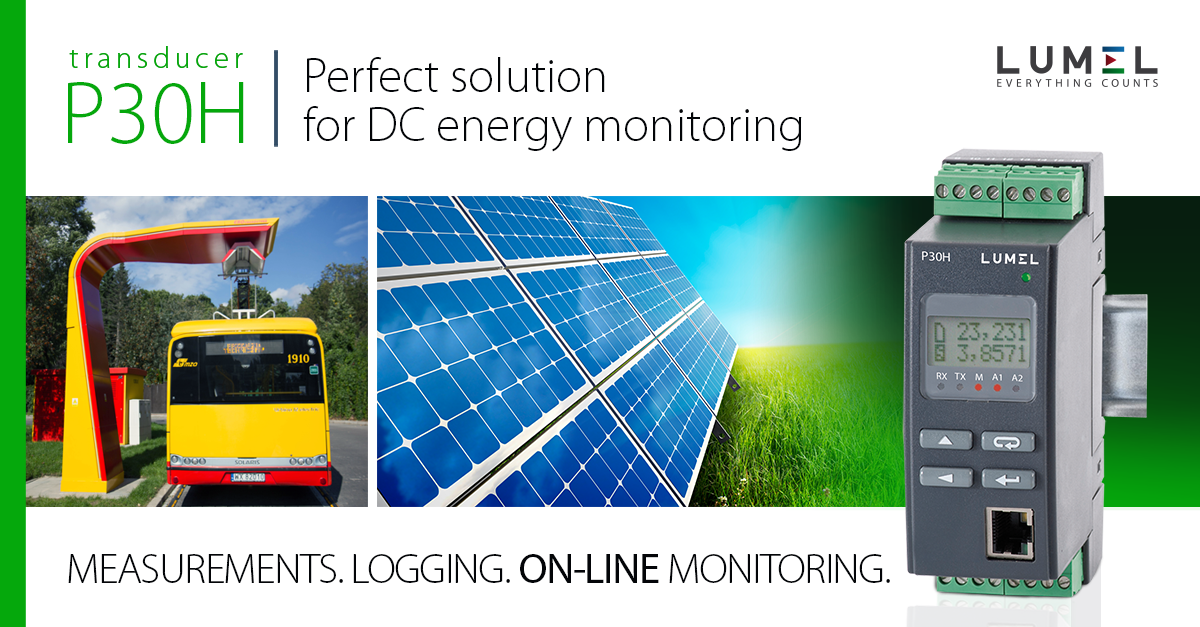 ​​​​​​​