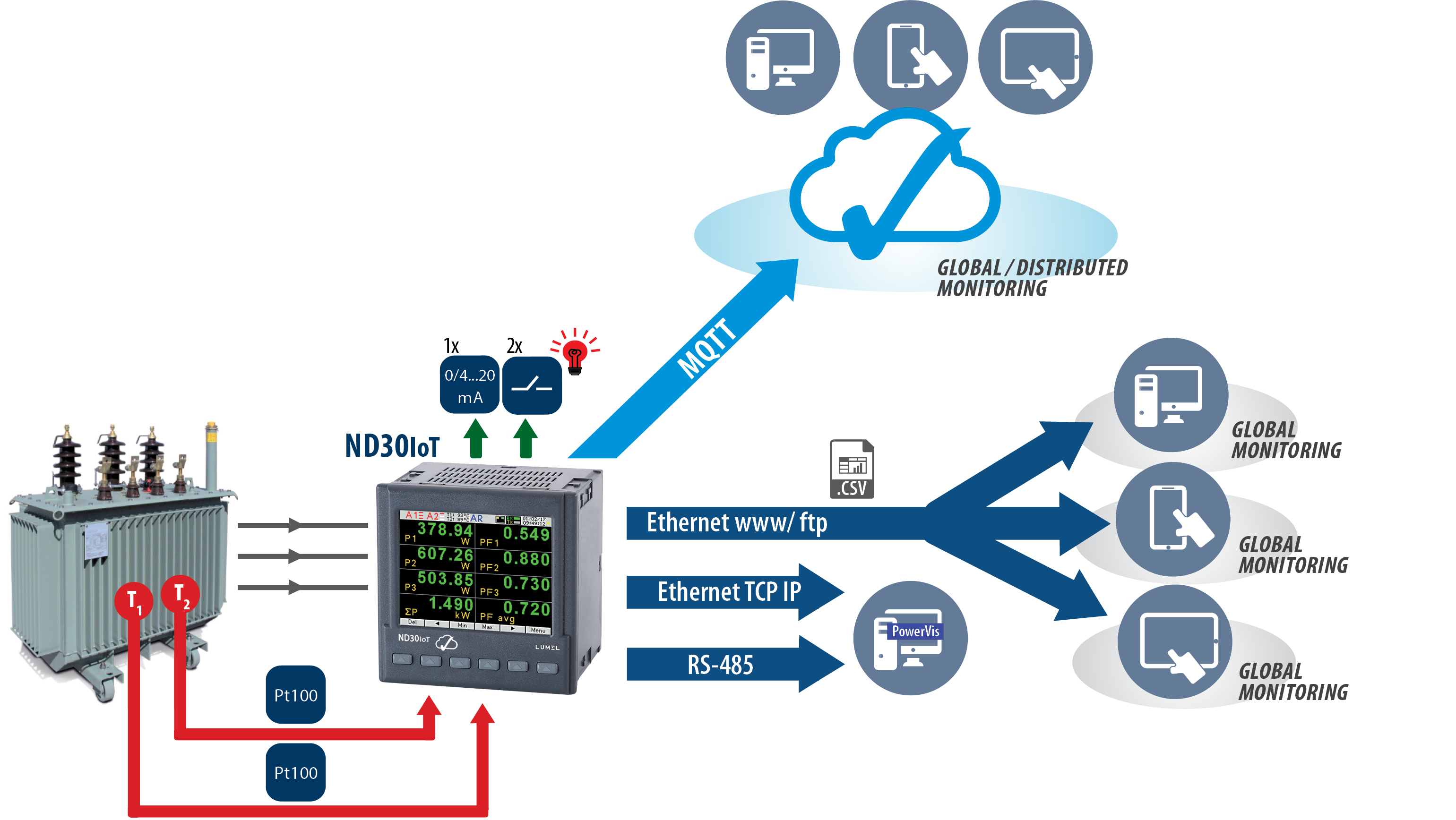 Product features:
Measurement and recording of 54 power network parameters, including current and voltage harmonics up to 51st, in 1-phase 2-wire or 3-phase 3 or 4-wire balanced and unbalanced systems.
MQTT protocol - ideal for IoT applications
Color graphical display: LCD TFT 3,5'', 320 x 240 pixels, fully configurable by user

10 pages, 8 parameters in each
2 pages with harmonic presentations
1 page with analog indication

Indications include the values of programmed ratios.
Memory of minimum and maximum values.
2 configurable alarm outputs.
Optional: analog output 0/4...20 mA and 2 x Pt100 inputs (e.g for measurement of transformer temperature).
Logging of up to 32 measured parameters in the internal memory 8 GB (option).
Digital output RS-485 - MODBUS protocol.
Modern and user-friendly Ethernet interface 10/100 BASE-T (option):

protocol: MODBUS TCP/iP, HTTP, FTP,
protocol: MQTT
services: www server, ftp server, DHCP client.

wide range of voltage supply

85..253 V a.c. or 90..300 V d.c.
20..40 V a.c or 20..60 V d.c.

Programming of parameters using free eCon software.
Battery backup RTC.
Overall dimensions: 96 x 96 x 77 mm.