State of the art new Lumel Laboratory Center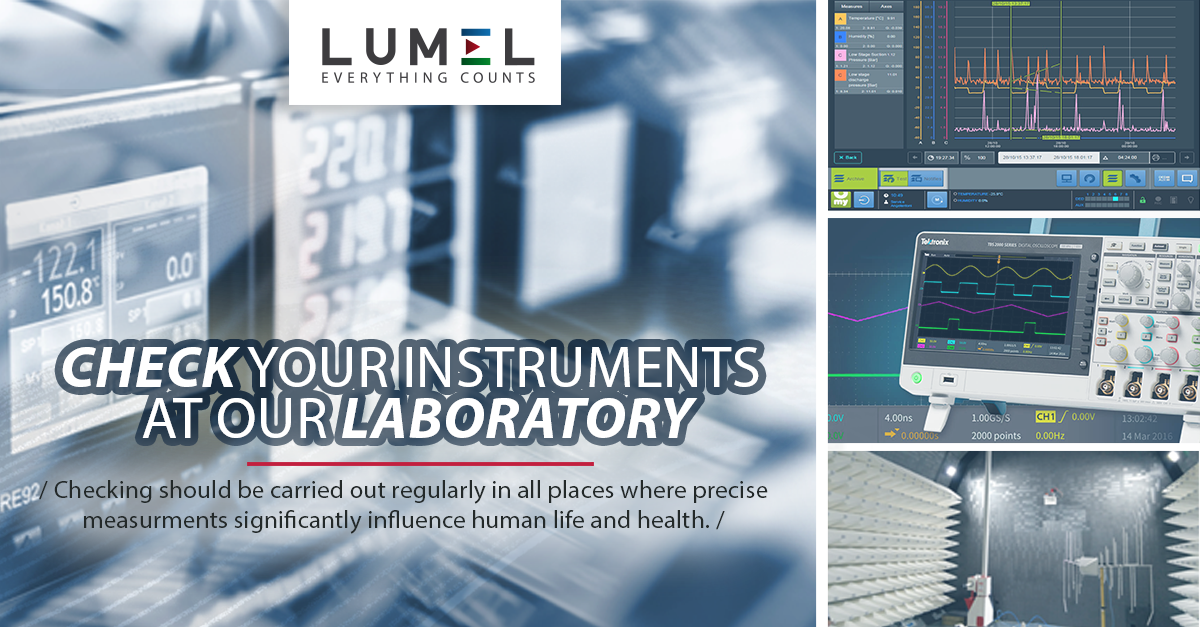 One of the most important values cherished by Lumel has always been QUALITY. In this respect, we have never agreed on any compromises, because we realize that the trust of customers in our brand and products is the basis of our market existence.
So as to increase this trust, last year Lumel decided to expand the research and development laboratory.
The purchase of equipment was carried out as part of a project co-financed by the European Union under the Intelligent Development Operational Programme. We purchased equipment from such manufacturers as FLUKE, Tektronix, TIRA, AMETEK and ANGELANTONI. The new equipment meets the highest world standards and will allow us not only to take even better care of the quality of our own products but also, by responding to the needs of our customers, it will give us the opportunity to broaden the range of laboratory services internationally. Range of our services consists of: EMC tests, ambient and environmental research, safety., vibrations and impacts tests, transport conditions and calibration tests analog and digital devices.
This applies to equipment from other manufacturers. It is worth remembering that like in case of cars, products of widely understood automation should be systematically checked in order to provide the user with proper supervision over the processes and correct measurement values. Particular attention in this respect should be paid by companies that have ISO quality certifications.
"Investment in the state-ot-the-art laboratory equipment is one of the most important steps of the development of Lumel products and services. We want to be sure and provide our customers with a guarantee that all the products we test are 100% safe, comply with the standards and are resistant to any interference in the environment in which they work. That guarantee is also given to us by high-class specialists working in the research and development department who every year test several thousands of products. In order to emphasize the high quality of our services, next year we are also planning to carry out the accreditation process of our laboratory. Lumel as a member of Rishab international group posesses also very modern laboratory in Nashik (Indie) where GTEM chamber (Gigahertz Trasverse Electromagnetic) dedicated to EMC reasearch is located and products of the size of tanks can be researched there " - said Dinesh Musalekar - President of LUMEL SA and LUMEL ALUCAST.